Most of Singapore's population lives in the apartments who love to eat out at their favorite hawker center. Buying a new apartment or renting a hawker stall, comes with making a few important choices. Selection between government piped gas and LPG (Liquefied Petroleum Gas commonly known as gas cylinders) remains the most debatable as it is not so straight forward after all. If you live in HDB or condominiu­m apartment, the choice is quite limited as you have to go with the option which your whole block is using because the pipes are already installed in the building during the construction. Whereas if you live in a landed house or going to renovate your commercial F&B outlet, you have the liberty of choosing between LPG and piped gas from our trusted
LPG gas supplier
Yew Lee Heng LP-Gas Trading Pte Ltd.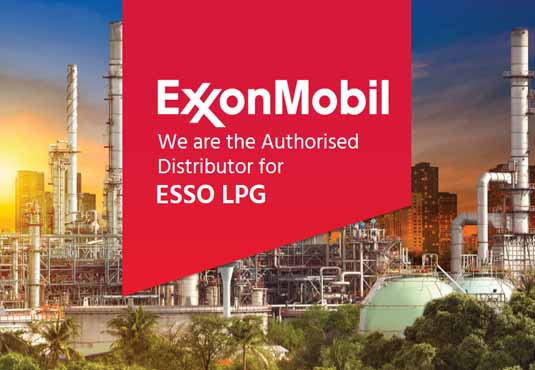 LPG Gas – Liquefied Petroleum Gas is a portable, clean and efficient source of energy which is readily available due to its storage in cylinders. It is mainly produced from natural gas and oil production but renewable energy sources for LPG are quite popular. It is a versatile energy source because of its unique properties and has 1,000 over applications. 
Although government piped gas is becoming more popular, LPG Gas has its own advantages. Let's look at the main difference between the two. As piped gas clearly comes through the pre-installed pipelines in your premises, LPG gas comes in the big metal cylinders we often see transporting through big lorries on expressways. So the main difference is piped gas is always there in your kitchen with non-stop supply and you pay monthly as per usage with no minimum fee involved. On the other hand, the latter is readily available in cylindrical containers, facilitated by certified agencies such as Yew Lee Heng LP-Gas Trading Pte Ltd who usually provides a 2 years contract. ­­ 
Call   6282 5525
As Singapore is famous for it's authentic and diverse infused cultural food and drinks, commercial usage of LPG gas is the most convenient option available. Yew Lee Heng LP-Gas Trading Pte Ltd has been an award-winning LPG gas supplier in Singapore for more than 30 years. They provide a wide variety of services such as LP gas piping installation in residential neighborhoods as well as commercial retailers. Be the central Kitchens, Hawker Centres or Dormitories, Yew Lee Heng LP-Gas Trading Pte Ltd is your one-stop solution to
ESSO LPG gas supplier
in Singapore.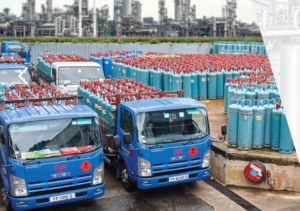 Esso owned by the parent company ExxonMobil has been recognized for being an industry leader and largest publicly-traded companies in advanced energy and chemical innovation for over a century. The Energy Market Authority (EMA) is a statutory board which comes under the Ministry of Trade and Industry Singapore. According to EMA, their main goal is to promote effective competition in the energy market, ensure a reliable and secure energy supply and develop a dynamic energy sector in Singapore. 
There are two main types of gas pipeline networks in Singapore: Town gas – mostly used for cooking by residential and commercial consumers, imported by City Gas Pte Ltd which is a wholly-owned subsidiary of Keppel Infrastructure Trust. Natural Gas – mainly used for electricity generation and industrial feedstock imported by Licensed Gas Importers. Both Town Gas and Natural gas are owned by Power Gas, a Gas Transporter, a member of Singapore Power Group, is the official Gas Transporter in Singapore.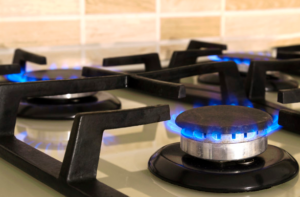 Ever since Singapore has entered the first world, there has been tremendous progress in the energy sector which is why the Singapore government takes special care for providing reliable, safe and efficient gas supplies services to both residential and commercial consumers. Therefore, YLH (Yew Lee Heng LP-Gas Trading Pte Ltd) remains one of the most reliable official commercial LPG Gas supplier, who provides cost-effective solutions for equipment installation, license application process, piping construction and LPG piping maintenance. 
We promise to be your favorite LPG gas supplier by providing premium quality products and services which include 24/7 Emergency Standby, maintenance and repair of LPG System, Kitchen Setup and Consultation, Regulation Licensing and Storage, Installation and Commissioning of LPG Piping system and Stringent Safety Accreditation and Certification. So if you are looking forward to opening that delicious Nasi Lemak Hawker Stall,
Yew Lee Heng LP-Gas Trading Pte Ltd
is just a phone call away. 
Contact Us